🎚️ Friday Fader: Fix it at THE SOURCE? 🧐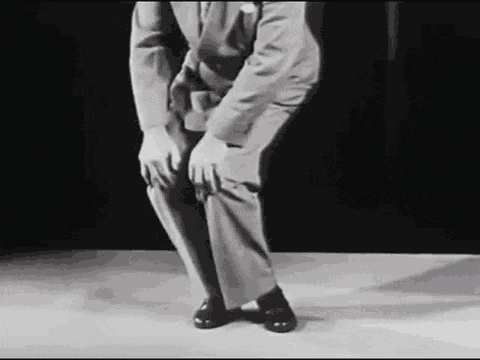 Salutations, studio savages!
Slip on your boogie shoes, it's time for the Friday Fader – your weekly recap of Mix Protégé goodness!
Who'm I kidding tho … I've been glued to my studio chair the past few weeks grinding on mix deadlines, avoiding sunlight like it's poison, nourishing my lumpy body with an infinite feedbag of Annie's Cheddar Cheesy Smiles, hydrating exclusively with coffee, and at my age (Charissa says we're "half-way to 90") me in my Friday "Boogie Shoes" be more like ….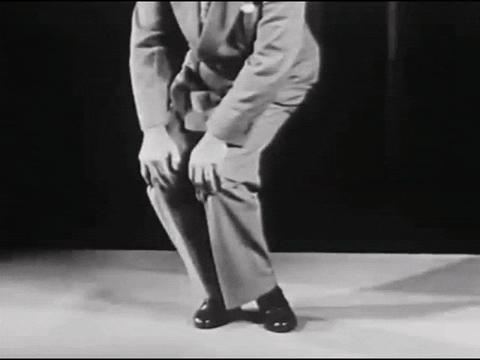 "nice lil' LA-2A knee circles, Dana … slow attack, slow release … that's it"
Heads up: some links below require login – just log in once, if needed, and u should be good to go!
🔎 Nicolaj Flor Ratne added these wonderful insights to our Member Spotlight discussion, reminding us all that the BEST way to imbue contrast and dynamics into our mixes is to capture it at THE SOURCE. Why use a volume fader to ride the vocals louder in the chorus and softer in the verses if you can simply ask the singer to sing it that way in the first place? (I think they call that "producing"? 🤷🏻‍♂️).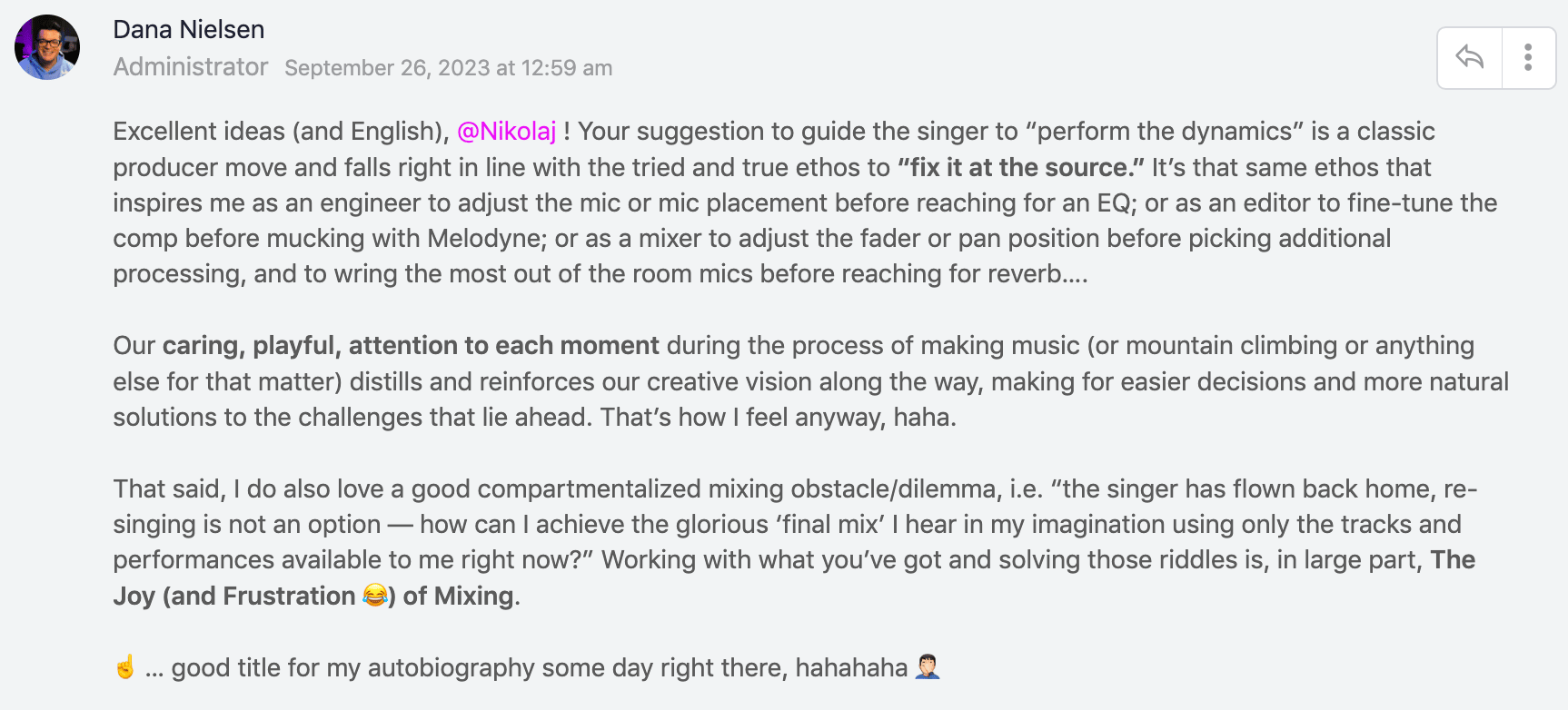 click on image to read more comfortably in browser
🎬 Jesse Lewis finished mixing his beautiful instrumental piece "Windmills" and shared his equally stunning music video for the song, which you can watch and comment on here. Immense thanks to all who contributed productive Protégé guidance and praise along the way. Congratulations, Jesse, and thanks for sharing your journey with us!
​
🥳 Huge welcome to our newest members! Be sure to fill out your profiles as you continue to get comfy on the platform so we can get to know ya better. 👋 Artur Sienicki, David Maroul, Justin DiCenzo, Margaret Abts, Casey Meehan, and Phillip Broussard — so stoked y'all are here with us!
🆕 Ayoooo! We've got a new DAWS forum, including sub-forums for each DAW. Found a new killer keyboard shortcut in Ableton? Can't figure out how to turn off auto-scrolling in Pro Tools? 🙄 Light up those sub-forums with all your burning questions and revelations! (Don't see your DAW listed? let me know and we'll add it!)
Have a great Friday, everyone!
Faders forever,